みなさま、こんにちは。
ピンク社長こと多田多延子です。
5月27日、オバマ大統領の
歴史的なスピーチが広島で行われました。
復興漫画「キセキのヒロシマ」
(英語版「ヒロシマミラクル」)が、
5月28日の共同通信国際版他
海外メディアにて
掲載頂きましたのでご報告いたします。
掲載ページはこちら


毎日新聞海外版
http://mainichi.jp/english/articles/20160529/p2g/00m/0fe/033000c

JapanBullet
http://www.japanbullet.com/features/women-s-resilience-takes-the-stage-in-manga-of-a-bomb-survivor-s-kin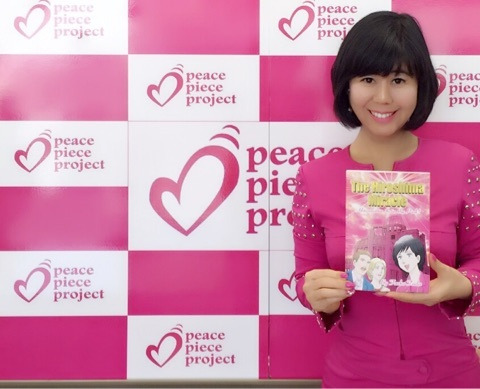 共同通信国際版掲載ページはこちら
http://english.kyodonews.jp/news/2016/05/413837.html
全文はご覧いただけませんので、以下にてご覧ください。
Bomb-Book(Feature)
FEATURE: Women's resilience takes the stage in manga of A-bombsurvivor's kin
By May Masangkay
HIROSHIMA, May 28Kyodo – The horrors of the world's first atomic bombing in Hiroshima are oftencaptured in black and white photos of the devastated western Japan city andimages of survivors' scars.
But Taeko Tada, whose mother survived theU.S. atomic bombing on Aug. 6, 1945, at the age of 5, has a different take onthe tragedy, as her self-published manga focuses on the happier faces of womenwho let go of their pain, decided to forgive and helped rebuild thecity.
In her book entitled "The Hiroshima Miracle: Hiroshima Is inthe Pink!" Tada, 47, uses the color pink on its cover and title to reflect herdesire to depict the atomic-bomb survivors' tales as one that brings hope andjoy to people. Pink is her favorite color which represents joy.
"Iwanted people to know more of the brighter side of Hiroshima, that this city isin the pink and filled with happiness as a result of efforts by women like mygreat-grandmother to rebuild the city after the atomic bomb," Tada,representative of the Hiroshima-based Peace Piece Project, told KyodoNews.
"Hiroshima is not just an atomic-bombed city with a sad historybut also with a story of rising above the tragedy. I wanted to retell thestories of women who struggled and played key roles in reconstruction effortsand how women forgave and helped each other," Tada said.
Inspired byher great-grandmother, who lost her daughter-in-law at age 56 due to the atomicbomb and single-handedly raised Tada's mother, Tada released the manga inJapanese in five booklets last year to mark 70 years since the end of World WarII.
The book, which was printed in English in March this year, wassent to U.S. Ambassador to Japan Caroline Kennedy, who in a letter late Aprilthanked her for the book and said a copy will be sent to Washington. The book isexpected to be available on iBooks.
In the letter, Kennedy said shewas "deeply moved" by her visits to Hiroshima and Nagasaki, the second Japanesecity to suffer the devastation of an atomic bomb three days later, and hopes thevisits will "help to advance President (Barack) Obama's goal of realizing aworld without nuclear weapons."
Tada said she was "very touched" byObama's speech during his historic visit Friday to Hiroshima near ground zero asthe first sitting U.S. president to do so, especially since he mentioned a storyabout forgiveness, a theme that reverberates in her manga.
Among thestories of hibakusha — atomic-bomb survivors in Japanese — Obama spoke of awoman "who forgave a pilot who flew the plane that dropped the atomic bombbecause she recognized what she really hated was war itself."
Tada's172-page book features her great-grandmother's ordeal in the aftermath of thebomb. Tada said she was very young when her great-grandmother died but vividlyrecalls inspiring words about how it is better to forgive than to be stuck inthe past.
The manga also features a story of a mother who cheered ona struggling baseball team in Hiroshima in honor of her son and a woman who wasknown as one of the "Hiroshima Maidens" invited to the United States forreconstructive surgery.
Recounting her experience in high school,Tada said she was shocked when, as a volunteer guide for foreign visitors, shewas asked if the people in Hiroshima still hated Americans.
"Atomicbombing is a serious subject and sometimes discourages people to come here.People feel heavy after touring through the Peace Memorial Park and otheratomic-bomb related sites," she said.
Tada, who is involved in peacepromotion projects, hopes her manga will encourage people to visit Hiroshima andprovide a lighter approach to getting across the same message of a pursuit for anuclear weapon-free world.
With the atomic-bomb survivors aging, shesaid she feels it is her duty as a second-generation hibakusha to tell the storyin a way only she can.
She said her manga received positive feedbackfrom atomic-bomb survivors, who thanked her for sharing their sentiments whichthey could not quite articulate.
"We cannot live in the past. Wecannot change what happened. I think it is way important to live toward thefuture. This is the Hiroshima I want people to know," shesaid.
==Kyodo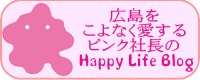 ◆+。・゚*:。+◆+。・゚*:。+◆+。・゚*:。+◆+。・゚*:。+◆+。・゚*:。+◆
復興漫画「キセキのヒロシマ」
出版へ私の背中を押してくれた女性たちの恕(ゆる)す心

オバマ大統領に伝えたい 60年前のヒロシマ・アメリカ友好の実話

ケネディ米国大使よりお手紙を頂きました


◆+。・゚*:。+◆+。・゚*:。+◆+。・゚*:。+◆+。・゚*:。+◆+。・゚*:。+◆
\